Who I am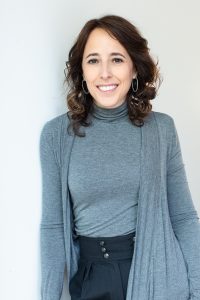 My name is Julie Sharon-Wagschal and I am Dutch-American. I have been living in Amsterdam with my husband for the past twenty years. We have two children. I speak Dutch and English fluently.
Who I work with
I am a mental health counselor specializing in couples therapy. I have a private practice where I support couples to create and maintain greater love and health in relationships, irrespective of race, religion, class, culture, sexual orientation, and ethnicity. Besides counseling, I also offer workshops to couples, but also to therapists who want to specialize in the Gottman Method through the Center for Relationship Learning.
My approach to counseling
My therapeutic approach draws primarily from the Gottman Method for Couples Therapy. My approach also embraces the psychodynamic outlook. For you, this means we will spend some time exploring your past in the context of your current situation. At the same time, we will look at things that are going well in your life and see how you can expand that into other areas as well. Other techniques that I use are: EMDR, (Eye Movement Desensitization and Reprocessing: a therapy to process trauma), Mindfulness (to learn to focus on the here and now) and CBT (Cognitive Behavioral Therapy: a therapy in which you learn to interpret problematic situations differently and handle them differently). All these therapies have been scientifically researched in terms of their effectiveness.
I see the counseling process as an interactive, collaborative process. I believe each client has his or her own answers, but somehow the insight into applying these answers is blocked. I am here to support the process of making sense of it all: the thoughts, the feelings, and the experiences. Through this process, the client can (re)discover these hidden answers.
My qualifications
I earned my Bachelor of Arts in Psychology at Skidmore College and my Masters of Arts in Counseling at Webster University. I frequently attend seminars and workshops to keep current on new counseling approaches. To ensure a high standard of counseling, I attend supervision with a qualified supervisor.
I am also a certified Gottman therapist, Gottman trainer and consultant for professionals, Art and Science of Love and Bringing Baby Home educator. You can read more about the courses I offer at the Center for Relationship Learning. 
I am a member of the following professional associations:
Algemene Beroepsvereniging van Counseling (ABvC), member number 117596
Registertherapeut BCZ® , license number 301405R
PSYCHOLOOG NIP, member number 223868
Member SCAG, number 15795
---